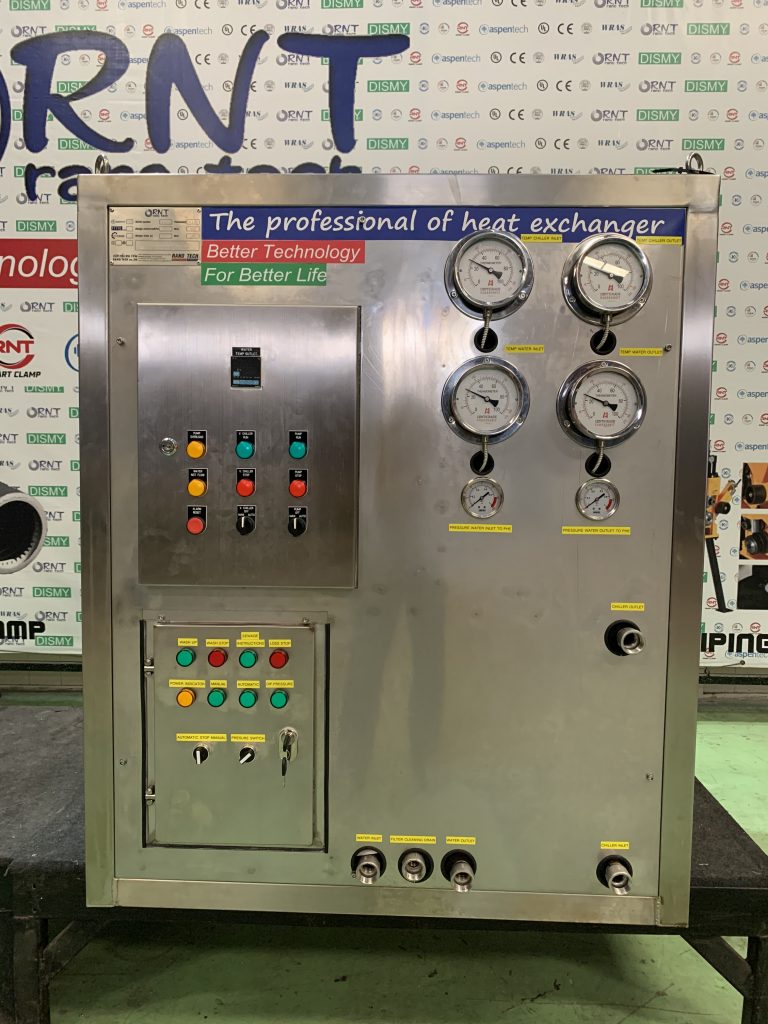 The Cooling Skid System is consider of Plate Heat Exchanger, Pump, and The filtration system that is manually clean by worker( Without the wire mash to collect debris). 
In this situation The Cooling Skid system is using in an instant noodle manufacturer factory. It is using to  lower the cooking oil temperature but as it is using to cook  noodle  there would be debris from the noodle  which create problem to the filtration system. As the only method of cleaning is manual and if there is no cleaning the PHE and pump will not work as efficient as  before. All of  this take time and some  even crate a huge loss  and  high opportunity cost for the factory.
However with Rano Tech Cooling Skid system that are design by professional engineering team. In our Cooling Skid System we also include the filtration self cleaning as well! 
Rano Tech offer the customize in PHE, Plate Heat Exchanger, Gauge, and all other control system  that you  need in the Cooling Skid System. In order to control the temperature of the Cooling Skid System.
Our Cooling Skid will help you in long-term planning in cleaning not day by day like the old system because efficiency and productions never stop.